, 2022-12-09 09:33:00,
The world's first C919 aircraft, bearing the registration B-919A, is being delivered to its world's first customer, China Eastern Airlines (CEA). The Shanghai-based airline is the launch customer of the type and has been heavily involved in its development.
The flight followed news that China Eastern's aircraft acceptance team for the first aircraft arrived at COMAC's Delivery Center late last month. The C919 is China's first homegrown large passenger aircraft to meet international airworthiness standards and follows the smaller regional jet, the ARJ21, to production. The aircraft features an advanced aerodynamic design, propulsion system, and materials, as well as lower carbon emissions and higher fuel efficiency than the planes it is looking to replace
In honor of this historic moment, a pattern of a Chinese seal reading "world's first C919" in Chinese is printed on the front part of the plane being delivered.
What is the aircraft like?
The C919 delivered to China Eastern Airlines is configured with 164 seats in a two-class cabin layout, including eight business class seats and 156 economy class ones. Most notably, the middle seat in each three-seat row is 1.5 cm wider than its neighboring ones in the economy cabin in a move to offer more comfort and reduce discomfort for passengers sitting in the middle seat with shared armrests.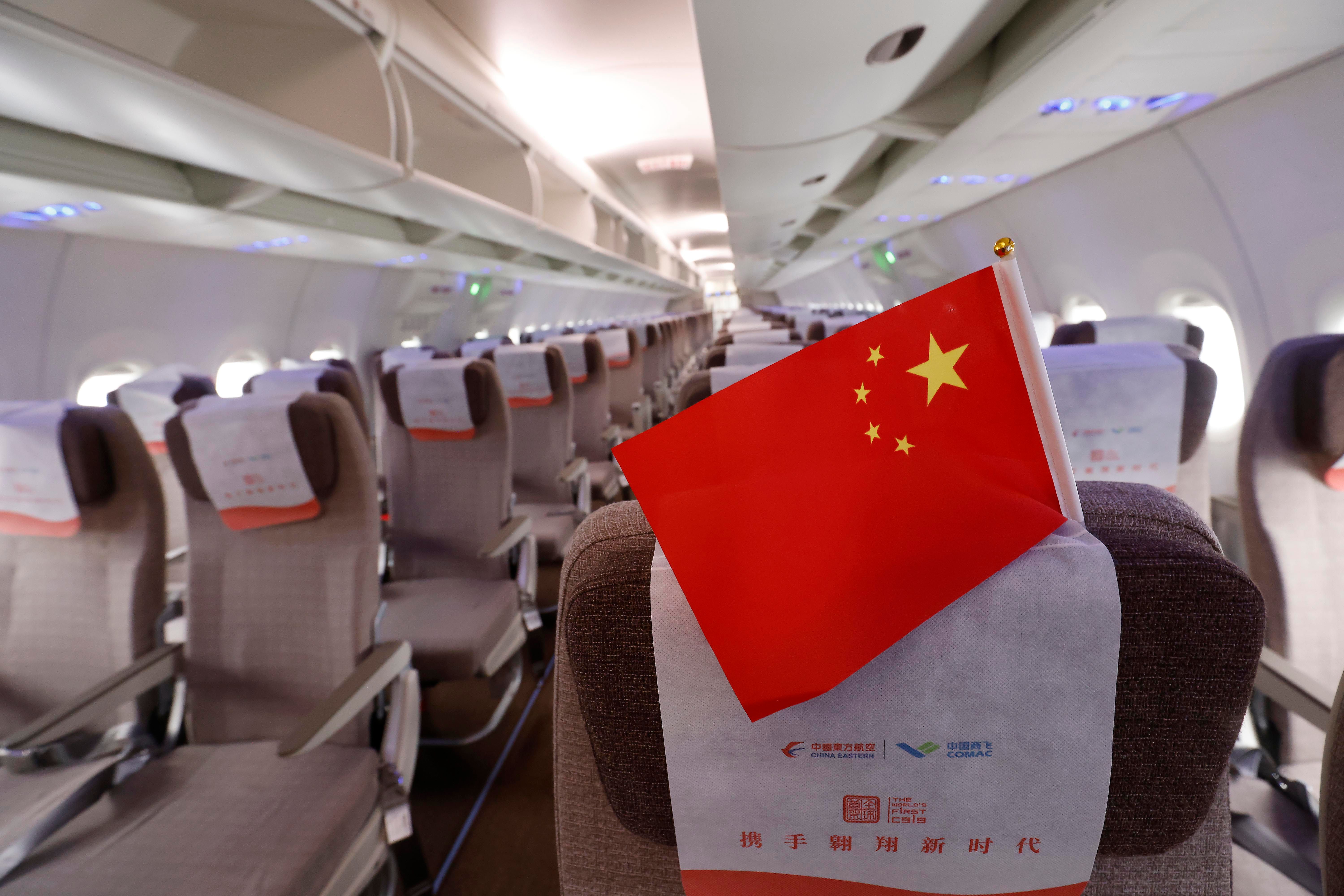 Photo: Getty Images
The aircraft…
,
To read the original article from news.google.com, Click here
Private Internet Access gives you unparalleled access to thousands of next-gen servers in over 83 countries and each US state. Your VPN experience will always be fast, smooth, and reliable.